About IAF Belgium
IAF Belgium is a chapter of the International Association of Facilitators.
IAF is the global professional association for facilitators. We set internationally-accepted industry standards, provide accreditation with the IAF CertifiedTM Professional Facilitator programme, support a community of practice, advocate and educate on the power of facilitation and embrace the diversity of facilitators.
We're a participatory organisation, and welcome everyone with an interest in facilitation and its widespread use in helping people work together effectively.
Learn more about our Vision, Mission and Values.
---
The Board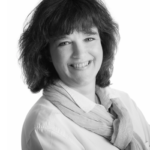 Tanya van Rompuy, Chair Tanya is the co-owner of Define-Create-Go, a creative thinking & facilitation consultancy based in Zemst (Vlaams-Brabant). She offers consumer/customer understanding services and creative workshop design & facilitation to clients in Belgium and abroad. Her main schools of thought for facilitation are Creative Problem Solving (CPSI), Design Thinking (IDEO) and Strategic Visioning (The Grove).
Find Tanya on LinkedIn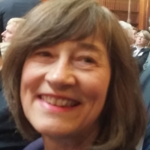 Sue Bird, Secretary Sue has been working on European policy and programmes ever since she arrived in Brussels in the 1990s. She has professional and voluntary experience of chairing meetings, moderating discussions, and is following training courses on participatory leadership. She is a recent member of IAF, and eager to practice and learn further.
Find Sue on LinkedIn
Want to get in touch? Contact us now!